Building the Foundation for Countries to Address Climate Change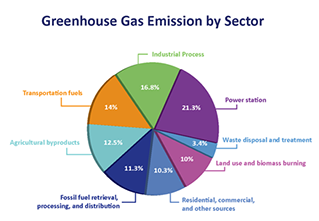 USAID partners with USEPA and UNFCCC to help Asian countries improve systems to estimate greenhouse gas emissions
Climate change is one of the greatest economic, social, and environmental challenges facing the world today. Avoiding the negative consequences of climate change – including increased risk of floods, droughts, and storms, sea level rise, water scarcity and other impacts that often cause major economic shocks − requires managing the emissions of the greenhouse gases that contribute to climate change.
International cooperation is a cornerstone of efforts to address climate change, and USAID is working to help countries accelerate their transition to a low-carbon, climate-resilient development path that boosts economic growth and helps reduce poverty.
As part of efforts in Asia, USAID's Low Emissions Asian Development (LEAD) program has trained over 100 officials and experts from a cross-section of government ministries and organizations in Bangladesh, Cambodia, Indonesia, Nepal, Papua New Guinea, Philippines, Thailand, and Vietnam on the methodologies for conducting greenhouse gas inventories, based on the guidelines of the Intergovernmental Panel on Climate Change (IPCC).  
Although countries have different strategies for managing their emissions depending on their unique circumstances, an essential first step is to accurately estimate the quantity of national emissions through a greenhouse gas inventory. A high-quality inventory provides transparent, accurate, and complete information on emissions over time, helping governments to develop policies and actions targeting the most cost-effective solutions.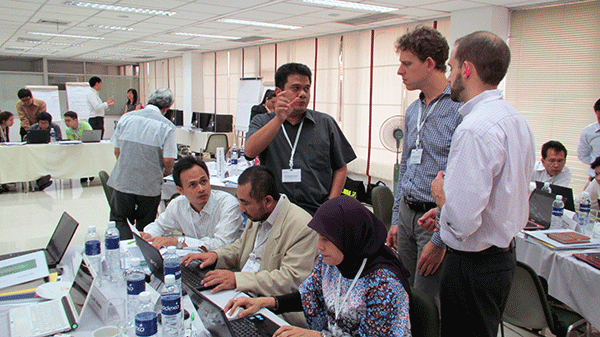 USAID LEAD experts work with countries' national greenhouse gas inventory teams to improve their ability to prepare high-quality inventories on a regular basis, in collaboration with the U.S. Environmental Protection Agency (USEPA) and the United Nations Framework Convention on Climate Change (UNFCCC). Support includes a customized mix of training workshops, computer-based exercises using worksheets developed by the USEPA, and on-site technical assistance to improve national greenhouse gas inventory system elements such as data collection, quality control, archiving, and institutional arrangements.
The impact of USAID LEAD's approach is already evident in several countries. In the Philippines, staff from the Department of Energy, Department of Environment and Natural Resources, Department of Transportation and Communications, and Bureau of Agricultural Statistics - Philippine Statistics Authority are improving their data collection processes to ensure the right data are collected and provided to the Philippines Climate Change Commission, the institution responsible for producing the country's national GHG inventory. And new software is being used to aggregate and analyze data for the agriculture sector inventory.
"We identified activities in our action plan based on the NIS [national inventory systems] training workshops sponsored by LEAD, and some of our sectoral lead agencies were able to exceed the action plan target by…completing some of the [USEPA workbook] templates."

- Ms. Sandee G. Recabar, Climate Change Office, Philippines Climate Change Commission
In Vietnam, the Department of Meteorology, Hydrology and Climate Change of the Ministry of Natural Resources and Environment has adopted the USEPA inventory workbooks, and the government is translating them into Vietnamese to use as a comprehensive guide for the national inventory process. In Thailand, the national inventory team has begun improvements to its management process for the energy, waste, agriculture, forestry, and industrial processes sectors, particularly regarding the roles of different agencies.
In addition, through USAID LEAD support, a regional network of officials and experts working on national greenhouse gas inventories is emerging to support collaboration and sharing of best practices, providing a basis for sustained improvements in national inventories across Asia.