Providing Tools for Better Management of Protected Natural Resource Areas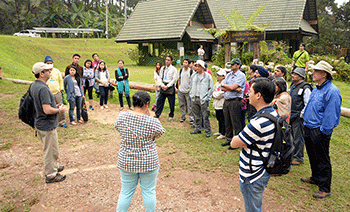 November 20, 2014 - Protected natural resource areas, such as national parks, provide an array of economic, social, and environmental benefits to communities living in and around them, as well as to society more broadly. In addition to benefits such as generating income and providing recreational opportunities, protected areas provide critical ecosystem services and can act as a vital carbon sink and a buffer against climate-driven changes. 
Making informed, transparent, and appropriate decisions on how to manage protected natural resource areas requires weighing multiple criteria and incorporating stakeholder input. To help, experts from the USAID LEAD Program provided training for 25 policymakers, national park managers, academics, and other practitioners from Cambodia, India, Laos, Philippines, Thailand, and Vietnam on a methodology for guiding the decision-making process during November 18-20, 2014.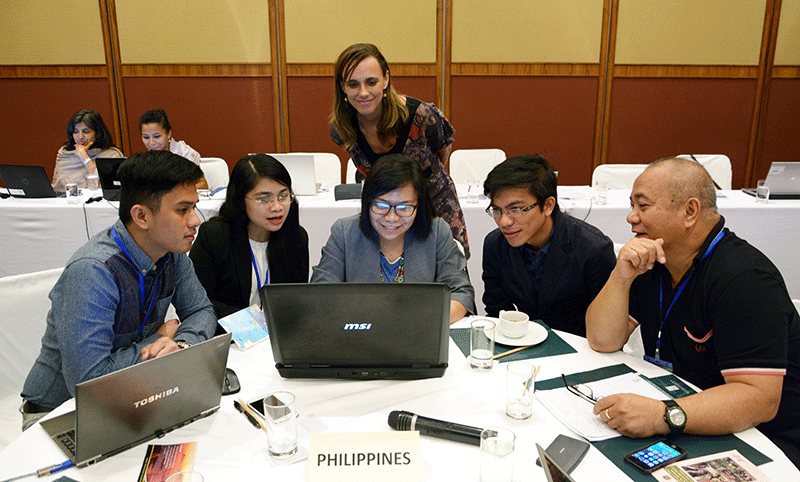 The workshop in Chiang Mai, Thailand on "multi-criteria analysis" methodology equipped decision-makers with a framework for ranking, comparing, and/or selecting the most effective policy and management options according to a "triple bottom line" framework that assesses the economic, social, and environmental benefits protected areas provide to society.
The tool also helps decision makers engage with diverse stakeholders, including women and disadvantaged populations, providing them with a role in the stakeholder engagement and decision-making process. The training was organized in collaboration with the Government of Thailand and the USAID Lowering Emissions in Asia's Forests (LEAF) program.
View more photos from the training on Flickr.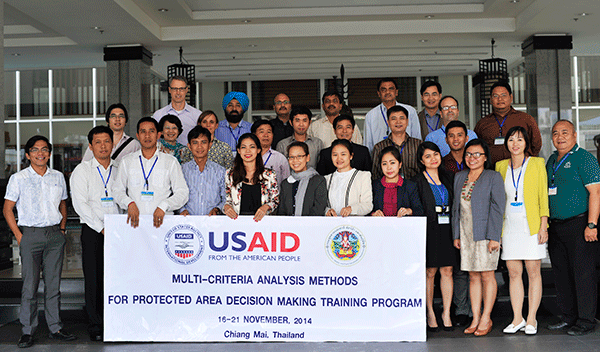 The USAID LEAD team has been providing related training since 2013, and most recently led a session on "Making Better Decisions: Multi-criteria Analysis to Improve Management and Increase Transparency Making Better Decisions" at the third annual Asia LEDS Forum in Yogyakarta, Indonesia on November 12th. 
To view or download presentations from the Asia LEDS Forum traiing on multi-criteria analysis methdology, click on the links below.
Or for more information please contact Amornwan "Mai" Resanond at: Amownwan.Resanond@icfi.com.